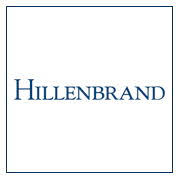 Batesville, IN — Batesville-based Hillenbrand, Inc. completed the acquisition of Herbold Meckesheim for an enterprise value of approximately $79.2 million.
"The successful completion of the acquisition of Herbold Meckesheim is another significant step that solidifies our commitment to grow as a world-class industrial company, to execute our strategy to create long-term shareholder value and to accelerate our efforts to support a more sustainable future," said Kim Ryan, President and CEO of Hillenbrand. "By leveraging Herbold's key technologies, we have the opportunity to strengthen our leadership position in the recycling and expand our offerings across the entire recycling value chain.
Based in Meckesheim, Germany, Herbold is a leader in recycling systems, specializing in key process steps such as washing, separating, drying, shredding and pulverizing. With an annual turnover of more than 50 million euros, Herbold is very complementary to the equipment and solutions offered under the Coperion brand.
Herbold joins the Coperion and Rotex brands as part of Hillenbrand's Advanced Process Solutions (APS) segment.
The APS segment focuses on highly engineered industrial processing solutions and aftermarket parts and services for a variety of end markets and applications.
(Hillenbrand, Inc. press release)